First pig heart transplant patient dies after 2 months******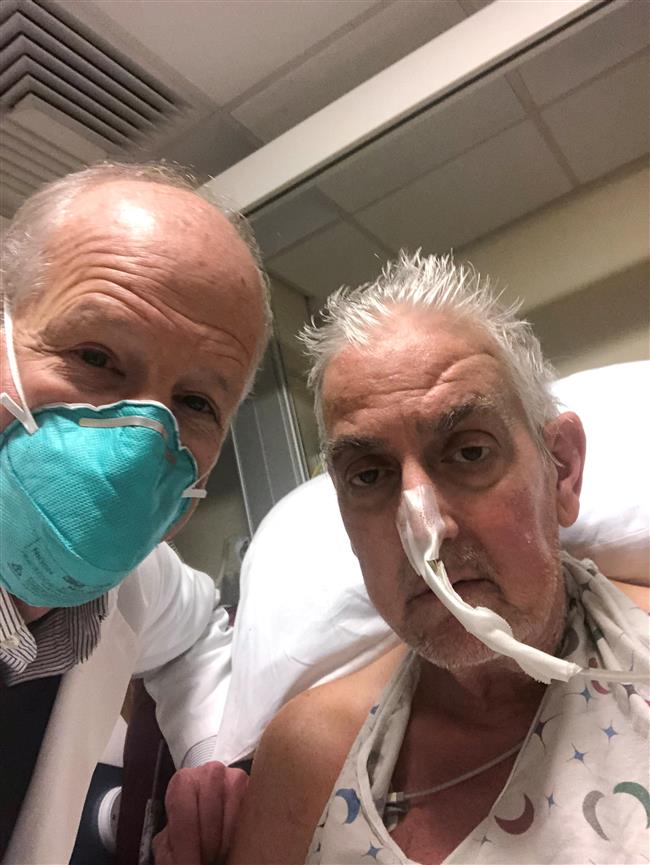 AFP
This handout photo released by the University of Maryland School of Medicine on January 10 shows surgeon Dr Bartley Griffith (left) with patient David Bennett, who received a heart implant from a genetically modified pig, in Baltimore, Maryland.
The first person to receive a heart transplant from a genetically modified pig has died two months after the medical milestone, the hospital that carried out the surgery said on Wednesday.
The procedure raised hopes that advances in cross-species organ donation could one day solve the chronic shortage of human organs available for donation, and the team behind the operation say they are "optimistic" about its future success.
David Bennett, 57, had received his transplant on January 7 and passed away on March 8, the University of Maryland Medical System said in a statement.
"There was no obvious cause identified at the time of his death," a hospital spokesman told AFP, adding that physicians were carrying out a review that would be published in a scientific journal.
Muhammad Mohiuddin, director of the university's cardiac xenotransplantation program, did, however, say in a video statement that Bennett was having "infectious episodes."
"We were having difficulty maintaining a balance between his immunosuppression and controlling his infection," he said.
Bennett's condition began deteriorating several days ago. After it became clear that he would not recover, he was given compassionate palliative care. He was able to communicate with his family during his final hours, a hospital statement said.
Following surgery, the transplanted heart had performed very well for several weeks without any signs of rejection, the hospital added.
Bennett was able to spend time with family, participated in physical therapy, watched the Super Bowl and spoke often about wanting to go home to see his dog Lucky.
Bennett came to the hospital in the eastern US state of Maryland in October 2021.
He was bed-ridden and placed on an emergency life support machine. He had been deemed ineligible for human transplant – a decision that is often taken when the recipient has very poor underlying health.
Mohiuddin said that the team had "gained invaluable insights" from the experience, adding: "We remain optimistic and plan on continuing our work in future clinical trials."
Reporting in US media also revealed Bennett was convicted of stabbing a man several times in 1988, leaving the victim paralyzed and wheelchair-bound before he died in 2005.
Medical ethicists hold that a person's past criminal history should have no bearing on their future treatment.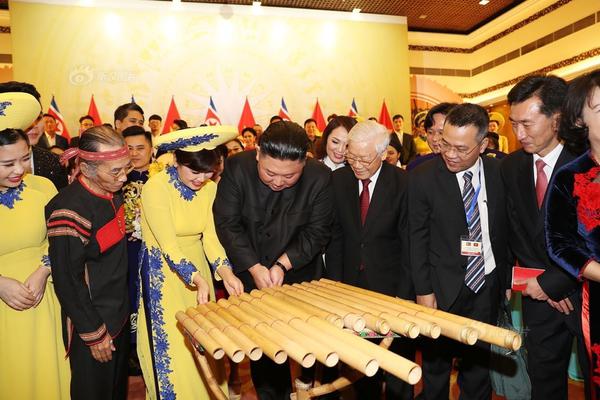 Russia opens humanitarian corridors in Ukraine******
Russia announced new "humanitarian corridors" on Monday to transport Ukrainians trapped under its bombardment – to Russia itself and its ally Belarus.
The announcement came after two days of failed ceasefires to let civilians escape the besieged city of Mariupol, where hundreds of thousands of people are trapped without food and water, under bombardment and unable to evacuate their wounded.
The new "corridors" would be opened at 10am Moscow time from the capital Kiev and the eastern cities of Kharkiv and Sumy, as well as Mariupol, Russia's defense ministry said.
According to maps published by the RIA news agency, the corridor from Kiev would lead to Belarus, while civilians from Kharkiv would be permitted to go only to Russia. Russia would also mount an airlift to take Ukrainians from Kiev to Russia.
"Attempts by the Ukrainian side to deceive Russia and the whole civilized world ... are useless this time," the ministry said.
A spokesperson for Ukrainian President Volodymyr Zelenskiy called the move "completely immoral" and said Russia was trying to "use people's suffering to create a television picture."
"They are citizens of Ukraine, they should have the right to evacuate to the territory of Ukraine," the spokesperson said.
"This is one of the problems that is causing the humanitarian corridors to break down. They seem to agree to them, but they themselves want to supply humanitarian aid for a picture on TV, and want the corridors to lead in their direction."
Since Russia announced a special military operation against Ukraine on February 24, the two sides have had two rounds of negotiations in neighboring Belarus in search of a solution to the crisis, with no clear breakthrough in the first one and an agreement to open a humanitarian corridor to evacuate civilians during the second one on Thursday.
"We are ready to discuss some non-NATO models ... We are open to discuss such things in a broader circle, not only in bilateral discussions with Russia, but also with other partners," David Arakhamia, a member of the Ukrainian delegation said.
Arakhamia said NATO countries are not ready to discuss having Ukraine in the organization.
"The response that we are getting from the NATO countries is that they are not ready to even discuss having us in NATO, not for the closest period of five or 10 years. We would not fight for the NATO applications, we would fight for the result, but not for the process," said Arakhamia.
Russian President Vladimir Putin said on Sunday his country is ready for dialogue with the Ukrainian authorities and foreign partners.
Putin made the remarks in a phone conversation with Turkish President Recep Tayyip Erdogan, during which the Russian president also expressed the hope that the representatives of Ukraine will take a more constructive approach during the planned next round of negotiations.
The assault has sent more than 1.5 million Ukrainians fleeing abroad, and triggered sweeping sanctions that have isolated Russia in a way never before experienced by such a large economy.
Russia denies targeting civilians. It calls its campaign a "special military operation" to disarm Ukraine and arrest leaders it calls neo-Nazis.
The general staff of Ukraine's armed forces said Russian forces were "beginning to accumulate resources for the storming of Kiev," a city of more than 3 million, after days of slow progress in their main advance south from Belarus.
While Russia's advance in the north on Kiev has been stalled for days with an armored column stretching for miles along a highway, it has had more success in the south, pushing east and west along the Black and Azov sea coasts.
About 200,000 people remained trapped in Mariupol, most sleeping underground to escape more than six days of shelling by Russian forces that has cut off food, water, power and heating, according to the Ukrainian authorities.
About half the people in the city were due to be evacuated on Sunday, but that effort was aborted for a second day when a ceasefire plan collapsed as the sides accused each other of failing to stop shooting and shelling.
【百度彩票app下载-官方版下载👉👉十年信誉大平台,点击进入👉👉 打造国内最专业最具信赖的彩票平台,为您提供百度彩票app下载-官方版下载用户登录全网最精准计划软件,APP下载登陆,强大的竞彩网上推荐!!】
Lawmakers elect Scholz as German chancellor******
German lawmakers elected Social Democrat Olaf Scholz as chancellor on Wednesday, ending 16 years of conservative rule under Angela Merkel and paving the way for a pro-European government that has promised to boost green investment.。
Scholz, 63, who over the past four years served as vice chancellor and finance minister in coalition with Merkel, got a clear majority of 395 votes from lawmakers in the lower house of parliament, Bundestag President Baerbel Bas said.。
Wearing a black face mask, Scholz waved as he received a standing ovation from lawmakers and lavish bouquets of flowers and a basket of apples from the leaders of the parliamentary parties.。
Scholz was formally nominated by President Frank-Walter Steinmeier in the nearby Bellevue Palace before returning to parliament to take the oath of office in front of lawmakers and become Germany's ninth chancellor since the end of World War Two.。
Scholz swore, among other things, to devote his energies to the welfare of the German people. But he did not ask for God's help, a phrase that is usually included in the oath of office and was spoken by Merkel.。
Back in Bellevue Palace, the ministers of the new cabinet received their appointment certificates from the president.。
In the afternoon, Merkel will officially hand over the chancellery to Scholz as the country faces a brutal fourth wave of coronavirus infections and challenges to its democratic order from authoritarian governments.。
With his down-to-earth and no-nonsense manner, Scholz has positioned himself as Merkel's natural successor and a safe pair of hands to steer Europe's largest economy through challenges ranging from tackling the climate crisis to dealing with a more confrontational Russia and increasingly assertive China.。
Scholz will lead an unprecedented three-way ruling coalition on the federal level with the pro-spending, environmentalist Greens and the fiscally more conservative, libertarian Free Democrats (FDP) - unlikely political bedfellows in the past.。
Scholz is an experienced negotiator and veteran politician who as SPD party secretary general from 2002 until 2004 defended controversial labour market reforms and social welfare cuts under former Chancellor Gerhard Schroeder.。
As labour minister from 2007-2009 in Merkel's first ruling coalition, Scholz pushed for a generous short-time work scheme that helped protect millions of workers from the fallout of the global financial crisis.。
After being mayor of the northern port city of Hamburg from 2011-2018, Scholz returned to Berlin as Merkel's finance minister - a role in which he got rid of the goal of balanced budgets and enabled record new borrowing to shield companies and employees from the impact of the coronavirus pandemic.。
On the European level, he worked closely with France and persuaded Merkel to support a debt-financed European Recovery Fund worth 800 billion euros ($900 billion) to help EU member states hit hardest by COVID-19.。
Merkel, 67, a lover of opera and hiking in the little spare time she has had in the last 16 years, has given few clues about what she plans to do in retirement.。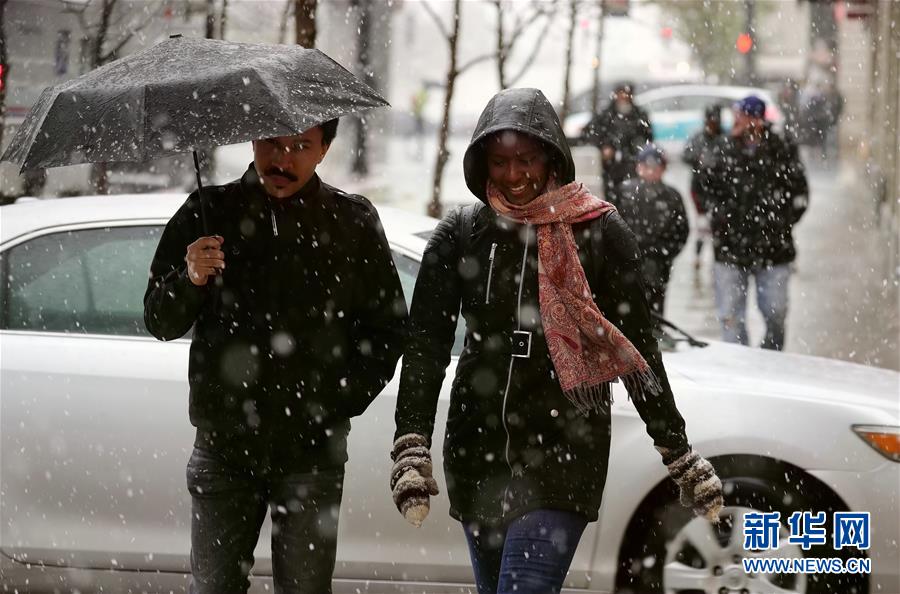 西安爷孙看完长津湖排队领土豆 爷爷称为了让孩子体会粮食来之不易******
近日,网友在西安某商场,拍到一70多岁爷爷带着孙子排队用塑料瓶换土豆。视频中,爷孙俩配合默契,孩子将几十个塑料瓶准确放进了投递箱,最后还领到了好几兜土豆。爷爷称当时看完《长津湖》,看到商场有塑料瓶换土豆活动,就带着孩子来了,希望通过活动,让孩子更能体会粮食来之不易。
日本经济产业大臣参拜靖国神社 汪文斌:提出严正交涉
1.蔚来手机学苹果一年一款 沈义人:好处很多 但麻烦也不少
2.聚焦ESG建设 赋能企业可持续发展
3.谁是钱七虎?"消失"16年"修长城",还在珠海搞出"天下第一爆"!
4.中国人口正经历前所未有大转折:负增长如何应对